It's your Dream. We can help make it a reality!
Call us today (815) 666-6392
Servicing the Greater Chicago land Area
Cook, DeKalb, Dupage, Grundy, Kane, Kendall, and Will Counties
Let us give you a complete picture on your new home!
Our inspections and reports are incredible thorough and detailed. We will find and document defects, maintenance items, hazards and more. We want you to know the complete picture and understand all the issues so you can make a informed decision on buying your new home.
If your buying then a home inspection is the most critical part of the process.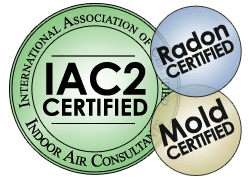 We provide many different type of testing to ensure your family is safe. We offer Radon testing, Mold testing, and Asbestos material testing.
Seller's Pre-Listing Inspection
Are you selling your home? Let us inspect it before you even list it. A Sellers Inspection alerts you to any defects or problems with your home so that you can address them before prospective buyers discover them.
11th-Month Builder's Warranty Inspection
Most builders offer a one-year warranty on the materials and workmanship of a new home. Have a full inspection before the builder's warranty expires so that you don't have to go out of pocket for repairs of covered items.
Click on the services, radon and mold tabs for more information
Easy to understand, Detailed Inspection Reports
We use HomeGauge Software to generate home inspection reports that are easy to navigate, detailed, and full of expandable photographs and necessary video. You can expect your report by email within just 24 hours after we leave the inspection and available to answer any questions you may have after the inspection.
/